BeerCanMan.com
1-866-9-CANMAN
(1-866-922-6626)

SELL TO ME
Click Here!


For Sale:
Cone Tops


Flat Tops


Tabs


Over 12 oz


Non-US


Breweriana


Soda/Other

My Collection
Your Want List
Search This Site
Contact Info

Dumping Info
Nice Finds
Other Neat Stuff
Links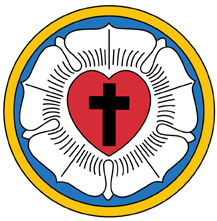 CONE TOPS
USBC=The New BCCA Guide

HP=High Profile

BCU=Beer Cans Unlimited

LP=Low Profile

C=Class Book

CX=Crowntainer

L=Like/similar to

JS=J-Spout

IRTP=Internal Revenue Tax Paid
OD=Olive Drab
*

S

elling cans

? Call

1-866-9-CANMAN today *

WF=Withdrawn Free of Taxes for Exportation
All items on BeerCanMan.com are subject to prior sale. Please email to confirm availability.
Many other cans are also available, so if you're looking for anything special please let me know.
Brand/Type

USBC

Price
Comments
Atlantic, HP


$65
Still has the original Atlantic crown with local tax stamp. Bottom lid has some small holes, as this can was left full for over 50 years and the beer ate through the metal.
Edelweiss


$40
Indoor can with issues as seen in photos.
Heileman's Old Style Lager flat sheet

$115
Ready to frame or roll into a can. This is a Not Over 4% version.
National Ale, FBIR


$2,000

SOLD!
A rare variation in indoor condition. Just picked this up at the 2016 Spring Thaw Show and the consignor told me to drop the price to only $2,000!
National Ale, LP

$950

SOLD!
This indoor National Ale cone doesn't have the same rarity as the FBIR version, but it is priced at less than 1/2 that can. National PA crown.
Peerless, HP


$100
Indoor can with some issues.